My name is Ray Austin. I started Austin Air Companie nearly 11 years ago. My main focus was and still is to this day to provide the best timely HVAC service & repair available.
​
I've garnered a few nicknames along the way... the AC guy, the AC whisperer, The AC guru.
​
This website is new as of February 21, 2019 and so it may have this unbearable noobish feel to it for awhile. If anything I have learned after 24 years of being in the HVAC business is that just because it's on the internet doesn't mean it will last forever.
​
I believe they call this progress or something?
​
Hold on tight, I'll eventually get this place whipped into shape.
​
If you need an AC repair and live in or near Katy, Texas call me at 832-475-6895
​
In most cases I will have your AC back up within a few hours time.
​
​
​
​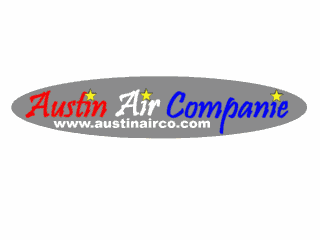 Frequently asked questions
Frequently asked questions
Camper Rentals
Is the campsite included with a camper rental?
---
No. We set up our campers in campgrounds that are operated by other entities and they will not allow us to book a site for you. We have links on our Camper Rentals page to sites that we deliver to along with delivery fees that may be associated with them. A campsite averages $27 to $30 per night.
---
Are campers allowed to be taken off site by customers?
---
We do not allow our campers to be pulled by anyone else. We do all setup, take down, and transporting of the campers.
---
What is required to set up a camper?
---
We do all setup, take down, and transporting of the camper. All you do is come and enjoy.
---
What are check-in and check-out times?
---
We plan for setup to be between 3:00 PM and 5:00 PM on the date of arrival. Many times we can do it earlier but it is not guaranteed. The camper needs to be vacated and ready for removal no later than 12:00 PM (noon) on the day of departure. Please note that logistics can be challenging with camper rentals. There are times when we must clean and transport campers to campgrounds that are over 60 road miles apart. So, it is important to that we can pick up our campers on time.
---
Do the campers have bathrooms?
---
Our campers do have bathrooms and running water. However, there is a limited capacity of waste water that can be held. We strongly recommend that you use the bath house as much as possible in order to conserve holding tank capacity. There may be an extra charge if we must empty holding tanks before check-out time.
---
Does the camper have a grill?
---
Some campers do have gas grills. However, we strongly recommend that you use the charcoal grill that is furnished with each campsite.
---
Are bed linens provided on the campers?
---
We provide a mattress cover only for mattresses. All other bedding, sheet sets, blankets, sleeping bags, pillows, etc will need to be brought.
---
Are pots and pans furnished with campers?
---
Basic pots, pans, untensils, and dishes are provided on our campers.
---
How are reservations made and rental fees paid?
---
You can use the booking app on the Camper Rentals page to select available dates. You can also call, text, or use the contact form on our Contact Us page to check availability. Once you determine if a camper is available, you must also book your site. There are links to the campgrounds that we service on our Local Campgrounds page. When you are ready to book, you can use our Booking App. When you complete your request, we will have to confirm your request. Once confirmed, you will be charged approx. 50% of your rental fee. We request that the balance is paid approx. 30 days before the set up day. Other payment arrangements can be made if necessary.
---
What is the cancellation policy?
---
Please keep in mind that we are not a hotel on the interstate where people walk in all the time. We may only have a few people a year looking at certain dates and once we book you in a spot we are turning away anyone else that could rent it. With this in mind, we must have a fairly strict cancellation policy. In general, we will keep whatever fees that have been collected at the point of cancellation. However, we will use common sense if there are circumstances that are not typical.
---
Are pets allowed in the campers?
---
Since we know that pets are a part of many camping family's lives, we do allow them to come along. However, we do charge a $10 per night fee.
---
What is the minimum rental for a camper?
---
We have a 2 night minimum. All 2 night rentals at the Dale Hollow Dam campground will be charged at weekend rates. All 2 night rentals at other campgrounds will be at weekend rates along with a 20% extra fee.
---
What do I need to bring?
---
Please click on our Camping Packing List on our Camper Rental page for an extensive list of what to bring.
---
What can I expect to find in each camper?
---
Please click on the Camper Inventory button found in the Camper Rental tab for a basic list of Camper Inventory. Please let us know if any of these important items are missing from our campers. Sorry for any inconvenience!
---
---
Frequently asked questions
I heard Freon is obsolete so what am I supposed to do I think my AC is low?
---
Freon is a brand name. R22 is the common refrigerant type associated with this brand name. While it's true that R22 is obsolete, this doesn't mean it's not available currently 2019. The closer we get to 2030, the more likely it will eventually become harder to get not to mention even more costly than it is now. R410a is also often referred to as Freon. Realize I am trained to handle and use refrigerants. This is an 'in person' kind of job. You should feel confident in those you hire to work on your air conditioning system. Otherwise, costly damage to your system could occur. If your system does indeed use R22, I have plans in place to help you switch over to the better alternative.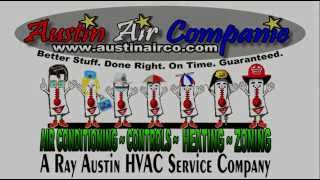 ---
Do you service the Houston area?
---
Yes, but only the far west side. Houston is large geographically and so it isn't feasible for a small HVAC company like me to service that large of a geographical area. I've attached a map to this post to clarify this a bit more. If you're still unsure you can always call me at 832-475-6895 for more clarification.
---
Do you work on plumbing?
---
No, not at this time. Texas requires licensing for each individual trade. While I can 'theoretically' do plumbing I am not licensed for it. So for this reason it is not worth the risk of losing my HVAC license. In terms of performing repairs to AC condensate, that falls within my license wheel house. But only up to the point in which the AC condensate line connects to your main plumbing drainage system. If you're still unsure you can call me 832-475-6895 for further clarification.
---
Do you do work for Home Warranty Company?
---
Currently No. Every home warranty company I have ever done work for has at some point denied their customer for what I deemed should have been a covered repair. Many times the methods they employ just puts you on a constant repair cycle which almost always results in a denial a few years later after which the equipment is in such condition it can not be repaired any further.
---
I have questions about where I should put my air filter?
---
HVAC is an in person kind of job and air filtration is an important job that if not addressed appropriately and adequately can lead to major repair expense to unclog the system of dirt that a properly placed filter would prevent. Because there are so many variations and differences in HVAC duct systems it would be impossible to adequately answer this question without seeing the system in person.
---
Do you service the Austin, Texas area?
---
No, I am in Katy, Texas. My last name is Austin.
---
Do you service Katy, Texas | Richmond, Texas | Cypress, Texas?
---
YES! My last name is Austin. I live in Katy, Texas.
---
---