My name is Ray Austin. I started Austin Air Companie nearly 11 years ago. My main focus was and still is to this day to provide the best timely HVAC service & repair available.
​
I've garnered a few nicknames along the way... the AC guy, the AC whisperer, The AC guru.
​
This website is new as of February 21, 2019 and so it may have this unbearable noobish feel to it for awhile. If anything I have learned after 24 years of being in the HVAC business is that just because it's on the internet doesn't mean it will last forever.
​
I believe they call this progress or something?
​
Hold on tight, I'll eventually get this place whipped into shape.
​
If you need an AC repair and live in or near Katy, Texas call me at 832-475-6895
​
In most cases I will have your AC back up within a few hours time.
​
​
​
​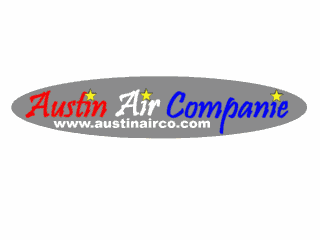 Frequently asked questions
Frequently asked questions
Our House
---
Our House, conveniently located on Kent Street in Brookline, is within walking distance of Boston Children's Hospital and Dana-Farber Cancer Institute's Jimmy Fund Clinic. The House can accommodate up to 22 families each night. The Main House has nine bedrooms that will accommodate up to four people with shared bathrooms and common areas, including access to a fully equipped kitchen.
For families with a child recovering from a bone marrow transplant, we have 14 studio apartments with individual bathrooms and kitchenettes. All families have access to free laundry, on site and amenities such as Wi-Fi, a playroom and playground, daily taxi vouchers to the hospital and grocery store, free parking for one car and periodic dinners provided by volunteers.
---
History
---
The Boston House originally opened its doors in Brookline in 1979, at the time establishing itself as the eighth Ronald McDonald House in the country. The House was a dream of the Friends of the Jimmy Fund, a group of parents whose children were treated for cancer at Boston Children's Hospital and Dana-Farber Cancer Institute's Jimmy Fund Clinic. As a result of their tireless work combined with the support of local McDonald's Restaurant owner/operators and hundreds of generous people, companies and foundations, this dream became reality. Since its opening, thousands of children with cancer and their families have lived in the House that love built at minimal or no cost and with much support.
The Main House, which houses up to nine families per night in a communal setting, is a striking Victorian mansion, built in 1868 and restored periodically with much original detail.
The Transplant Recovery House, better known as "The Carriage House," the first of its kind in the country, was converted in 1985 from an existing Carriage House on the grounds to a facility with seven fully furnished studio apartments, designed to house young patients who have received a bone marrow or stem cell transplant. Bone marrow and stem cell transplant surgery leaves the patient with a severely weakened immune system requiring a significant recuperation period. Our apartments allow the family to stay together while their child's post-transplant immune system is strengthened. The Carriage House, with its seven self-contained studio apartments, provides the necessary environment for recovery, and allows children and their families to recuperate in a home-like setting.
In 1994, The Boston House completed a $1 million expansion to meet an increasing demand for bone marrow and stem-cell recovery facilities. The Annex was built to the back of the Main House and includes six additional studio apartments for those recovering from bone marrow or stem cell transplants.
---
How we are funded
---
The Boston House is an independent community-supported nonprofit organization [501(c)(3). Since we ended our affiliation with Ronald McDonald House Charities in 2017, 100% of funding for The Boston House comes from companies in the community, organizations, foundations, and individuals, like you!
---
How we are run
---
The Boston House Board of Directors oversees The House. Our Board includes family members whose children or siblings received treatment for childhood cancer (or are survivors themselves), medical staff from Boston Children's Hospital and Dana-Farber Cancer Institute's Jimmy Fund Clinic, and members of the community.
The Boston House is an independent, community-supported nonprofit organization. To supplement our core staff of six, we have over 100 volunteers who range in age from 16 to 76! Volunteers cover daily and weekly shifts, as well as provide weekend and holiday relief for staff. Volunteers also implement special projects that can include enhancing security, cleaning carpets, securing donations to furnish The House, holding fundraisers and making home cooked meals for families.
---
Our medical partners
---
Since we began our relationship with Boston Children's Hospital and Dana-Farber Cancer Institute's (DFCI) Jimmy Fund Clinic more than 35 years ago, our partnerships with these two institutions have grown. Staff communicates with hospital staff to ensure that The House is serving patients who need to be here for medical reasons and to troubleshoot and problem solve should there be a need. Staff attends monthly Patient Satisfaction Rounds with the staff of the Clinical Pediatric Stem Cell Transplantation Center, to speak with families who are staying at The House and answer any questions they may have.
Because of these relationships, these three institutions are able to provide coordinated and seamless services, resulting in a more positive and efficient experience for children and their families.
Professionals from DFCI's Jimmy Fund Clinic and Boston Children's Hospital contribute to The House in several ways:
Top administrators are active members of and advisors to our Board of Directors and of our Medical Subcommittee;
The institutions assist with operating costs and many in-kind services; and
Hospital staff members volunteer their time and services to the House and to support House events.
Working along with key personnel in oncology, The Boston House provides a continuum of care for children as they undergo surgery, chemotherapy, radiation therapy, or bone marrow and stem cell transplants. As DFCI/Children's Hospital Cancer Care Chief of Staff Emeritus (and one of the founder's of the House) Dr. Stephen E. Sallan emphasized, "The Boston House is as much a part of what we do at Dana-Farber and Children's Hospital as the pediatric doctors, nurses, staff, chemotherapy, radiation, and surgery. As a pediatric oncologist, I can hardly remember—and definitely can no longer imagine—practicing in this field without the help of The House."
---
Mission
---
It is the mission and the honor of The Boston House to serve families who come to Boston from all over the world so that their children can receive the best of care at Dana-Farber Boston Children's Cancer and Blood Disorders Center. The House is a low-cost housing alternative, but more than a place to stay, it is a home-away-from-home, a respite from hospital life, and a special place where families can be together, share stories with other families in a similar situation, and lean on one another for support.
---
---
Frequently asked questions
I heard Freon is obsolete so what am I supposed to do I think my AC is low?
---
Freon is a brand name. R22 is the common refrigerant type associated with this brand name. While it's true that R22 is obsolete, this doesn't mean it's not available currently 2019. The closer we get to 2030, the more likely it will eventually become harder to get not to mention even more costly than it is now. R410a is also often referred to as Freon. Realize I am trained to handle and use refrigerants. This is an 'in person' kind of job. You should feel confident in those you hire to work on your air conditioning system. Otherwise, costly damage to your system could occur. If your system does indeed use R22, I have plans in place to help you switch over to the better alternative.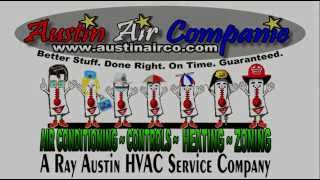 ---
Do you service the Houston area?
---
Yes, but only the far west side. Houston is large geographically and so it isn't feasible for a small HVAC company like me to service that large of a geographical area. I've attached a map to this post to clarify this a bit more. If you're still unsure you can always call me at 832-475-6895 for more clarification.
---
Do you work on plumbing?
---
No, not at this time. Texas requires licensing for each individual trade. While I can 'theoretically' do plumbing I am not licensed for it. So for this reason it is not worth the risk of losing my HVAC license. In terms of performing repairs to AC condensate, that falls within my license wheel house. But only up to the point in which the AC condensate line connects to your main plumbing drainage system. If you're still unsure you can call me 832-475-6895 for further clarification.
---
Do you do work for Home Warranty Company?
---
Currently No. Every home warranty company I have ever done work for has at some point denied their customer for what I deemed should have been a covered repair. Many times the methods they employ just puts you on a constant repair cycle which almost always results in a denial a few years later after which the equipment is in such condition it can not be repaired any further.
---
I have questions about where I should put my air filter?
---
HVAC is an in person kind of job and air filtration is an important job that if not addressed appropriately and adequately can lead to major repair expense to unclog the system of dirt that a properly placed filter would prevent. Because there are so many variations and differences in HVAC duct systems it would be impossible to adequately answer this question without seeing the system in person.
---
Do you service the Austin, Texas area?
---
No, I am in Katy, Texas. My last name is Austin.
---
Do you service Katy, Texas | Richmond, Texas | Cypress, Texas?
---
YES! My last name is Austin. I live in Katy, Texas.
---
---